SUNDAY BEAUTY QUEEN, by Baby Ruth Villarama, 95′, Hong Kong, Philippines, Japan, 2016,
Sunday 17 January 2021 at 14h (France) , 21h (Philippines)
A film to watch and watch : « A universal store narrated in a beautiful attractive cinematographic language » ( you can watch the film doc the page )
Screening and debate with Baby Ruth Villarama and her guests
Join the special discussion with French critics with award-winning musical scorer Emerzon Texon & doc film champions Seiko Kato, Teddy Co & Yves de Perreti and ….. A debate to follow ( down the page) :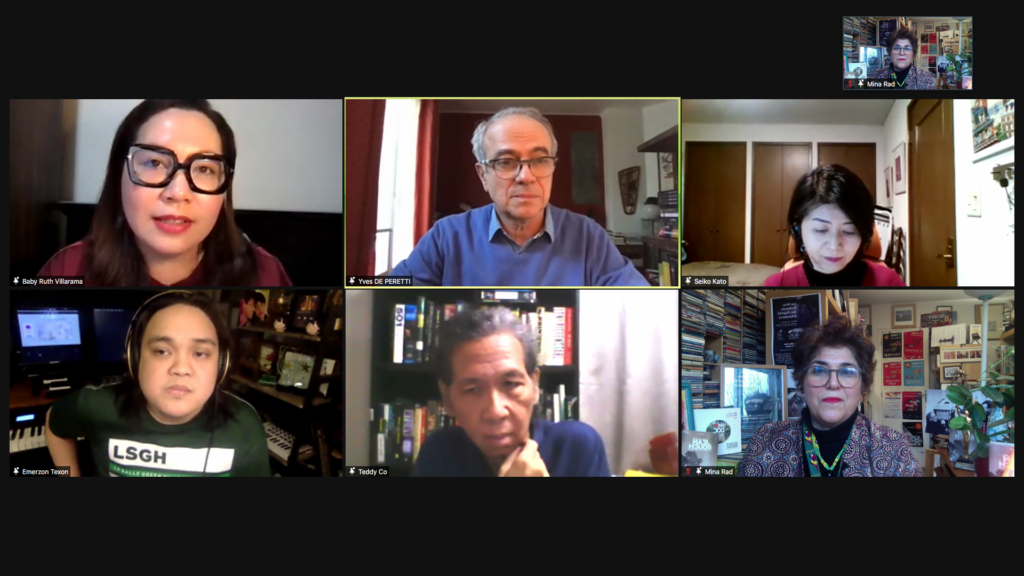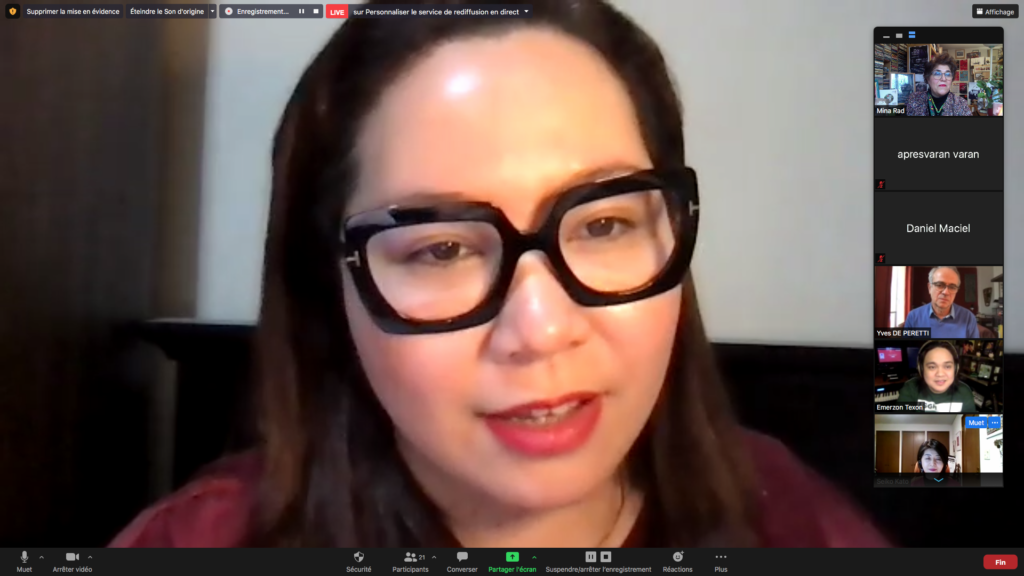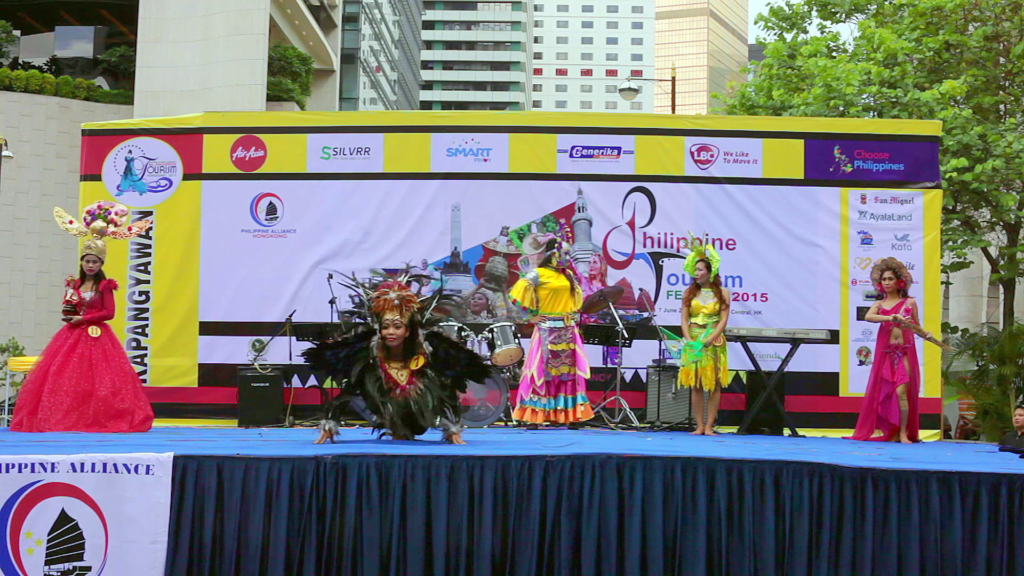 Synopsis:
Beneath Hong Kong's glittering facade, Filipinas working as domestic helpers work in relative
anonymity and for near slave wages. In a beauty pageant like no other in the world, five helpers give
themselves makeovers for a day and gleefully reclaim their dignity.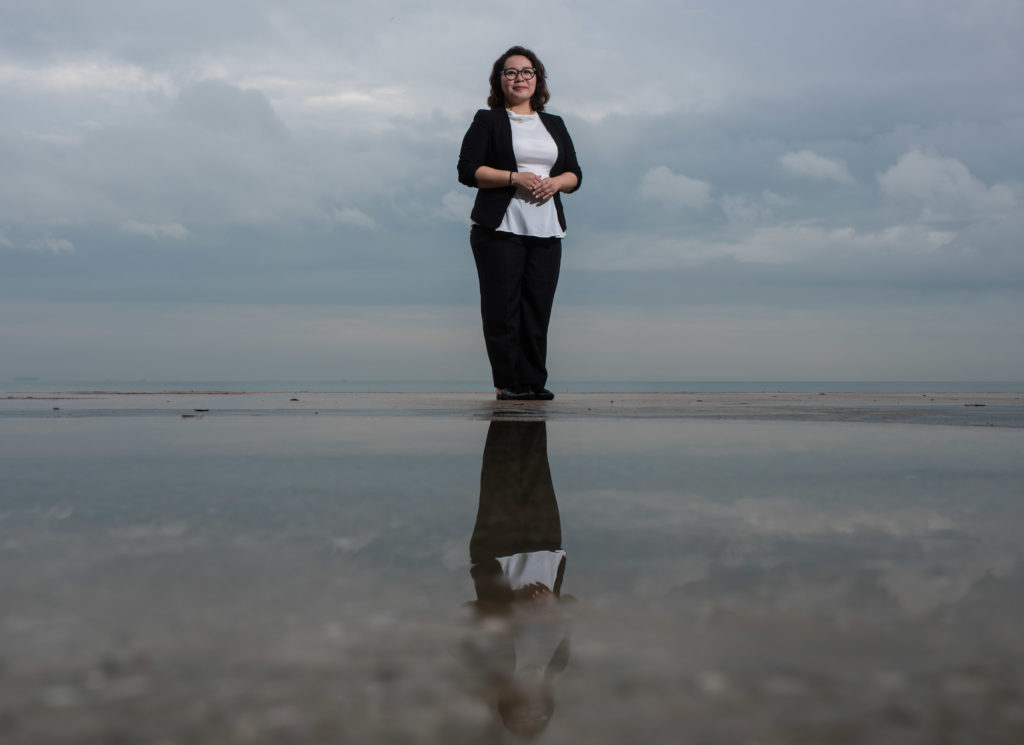 Director's Biography:
Documentarian and writer Baby Ruth Villarama began her career producing and researching for international organizations and has worked with the British Council, CNN and National Geographic among others. She founded Voyage Studios and is an active advocate for socially minded films and filmmaking in Southeast Asia. Her filmography includes Jazz in Love (2013) and Little Azkals (2014)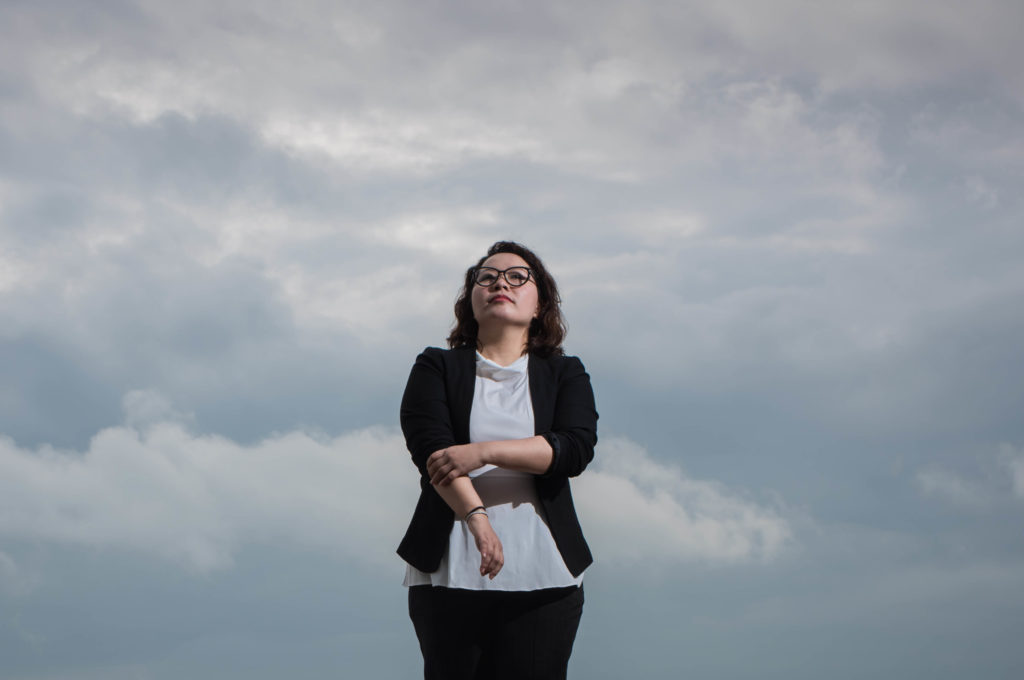 SELECTED FILMOGRAPHY:
Director: SUNDAY BEAUTY QUEEN (2016) – Busan InternationalFilm Festival | HotDocs | Dok.Fest | Shanghai International Film Festival
Director: Little Azkals (2014) UK-Philippines co-production – Toronto International Film Festival (Kids section) | Czlin International Film Festival
Director: Jazz in Love (2013 documentary) – Busan International Film Festival, South Korea | CAAMFEST, San Francisco, USA | Human Rights Festival Malaysia 2014
Producer: National Geographic Asia's Titanic (Philippine/Singapore/HK/US 2009)
Producer: Mediacorp-NHK Little Fame (Manila 2008) – Singapore-Philippine co-production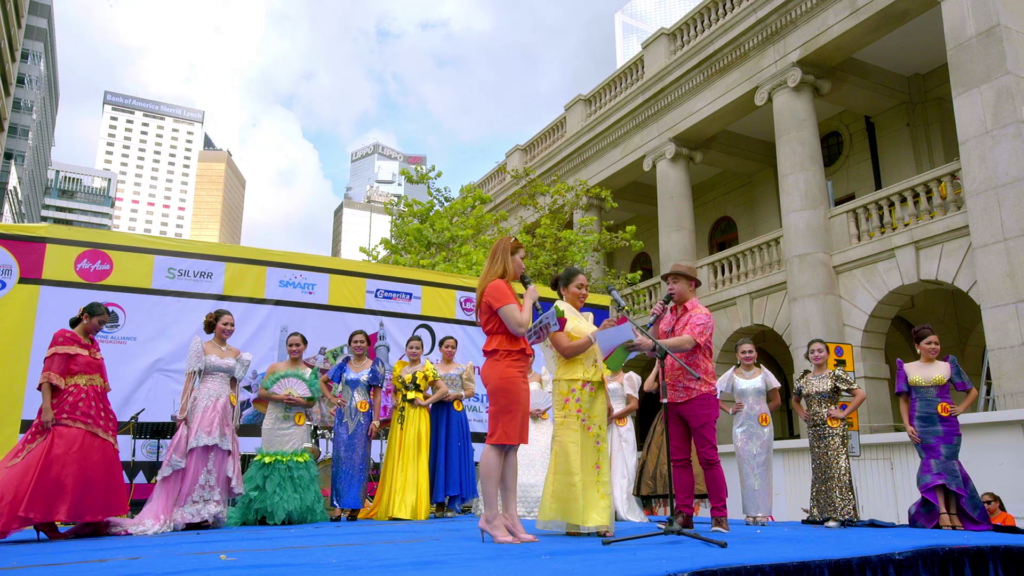 Director's Statement:
The diplomatic policies that address in the treatment of Filipino workers abroad needs to be looked at as other countries like Indonesia and Japan have already set good standards on their inbound and outbound migrant workers.
The film hopes to realistically look into addressing the 14-day ultimatum policy upon termination, which limits the distressed Filipino workers a fair chance to find the right employer. Big fees being asked by middlemen agencies also add difficulty to their already tough conditions.
With a minimum of $500USD monthly salary in HongKong, Filipino workers like Rudielyn, Mylyn,
Hazel, Cherrie, Leo (film subjects) and thousands others have been branded as breadwinners of their big families in the Philippines. The world has long branded them as contemporary slaves. These women came from good families – some have even earned college degrees from decent universities.
Most of them are independent thinkers. Unfortunately the hard life in the Philippines has forced them to leave in order to be able to give back home.
Like a fairy tale, their wish to taste a day of happiness would cost them some bittersweet consequences.
In a recent conversation with Professor Adelle Blackett from the Faculty of Law, McGill University during her visit in SOAS University in London, she shared that it's very important to tell the world the experiences of workers and their employers using the mediums like films so that intervention can be looked upon more objectively, and less than of political abstracts. She sited a film called Fatima, a 2015 French drama film directed by Philippe Faucon. It was screened in the Directors' Fortnight section at the 2015 Cannes Film Festival and won the Prix Louis-Delluc for Best Film in December 2015. It received four nominations at the 41st César Awards and won Best Film, Most Promising Actress and Best Adaptation. The film is used as reference to understand the plight of workers and inspire policy makers.
Blackett has been an ILO expert on international standard setting on decent work for domestic workers (2008-2011) leading to the adoption of ILO Convention No. 189 and Recommendation No. 201. "Hopefully with a documentary telling the relationship of Filipino workers with their employers, the ILO and our diplomatic team working on these cases can present a stronger case to change and improve policies on how the HK government can improve the conditions of foreign labor workers," she said.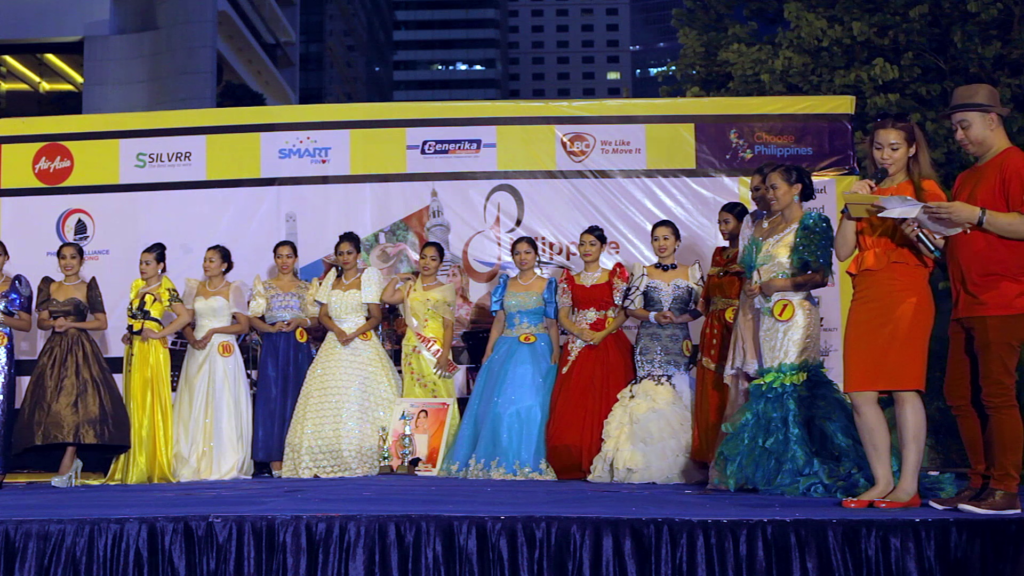 Film Festivals & Awards:
Busan International Film Festival 2016 (South Korea) – Wide Angle Competition
Metro Manila Film Festival 2016 (Philippines) – Main Competition
– Best Picture
– Best Editing
– Kids' Choice
– Cultural Award
CinemaAsia Film Festival 2017 (Netherlands)
– Audience Choice Award for Best Documentary
HotDocs 2017
Dok.Fest Munich 2017
Far East Film Festival 2017
Shanghai International Film Festival 2017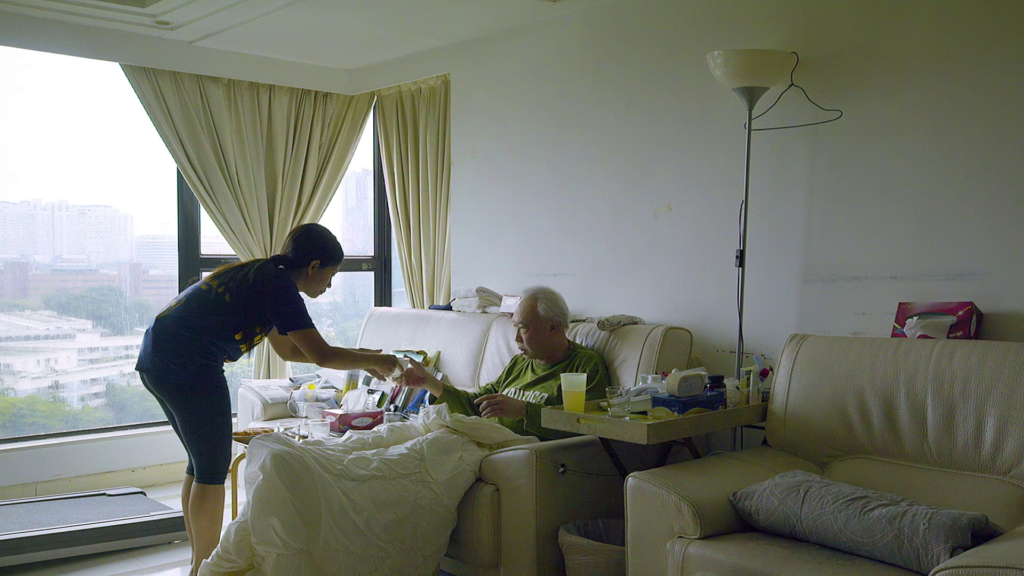 You can watch the film :
Press Notes:
Babyruth Villarama's critically acclaimed film "Sunday Beauty Queen" makes history for being the first documentary to win Best Picture at the Metro Manila Film Festival 2016. The film marks a historic feat, as this is the first time a reality film makes it to the final eight of the popular festival.
The film made its world premiere when it competed at the prestigious Busan International Film Festival, where it earned rave reviews from several international industry media. Variety hailed the film as "an engaging documentary on Filipina overseas workers' self-empowerment through beauty pageants".
Villarama, who also wrote the film, is honored and excited that the film's inclusion in MMFF has given the Filipino audience a chance to see the fascinating and heartwarming world of "Sunday Beauty Queen".
"'Sunday Beauty Queen' is not just an OFW story. It's the story of every Filipino, struggling to make a living and yet finding light and hope in any way they can," she shares.
Shot over the period of four years, "Sunday Beauty Queen" follows a particular yet universal tale of OFWs (Overseas Filipino Workers), Filipino maids dream to become Hong Kong's beauty queens,
while revealing their lives lived with their employers. It features the real stories of Hazel Perdido, Mylyn Jacobo, Cherry Bretania, Leo Selomenio, and Rudelie Acosta, five women among the thousands of
OFWs (Overseas Filipino Workers) in Hong Kong working as domestic helpers. Every Sunday, these Filipino maids transform themselves into dazzling beauty queens, entertaining their fellow Filipinos and raising funds for distressed OFWs in need of help.
The MMFF Selection Committee cites the film as a "precious [documentary], well-researched, well crafted, insightful and engaging" and possesses "as much power as a feature film to move audiences".
The film is Rated-G by the Movie and Television Review and Classification Board (MTRCB), deeming it suitable for audience of all ages. It was also Graded-A by the Cinema Evaluation Board (CEB). All ten CEB reviewers bestowed a rare unanimous vote for "Sunday Beauty Queen". The film is also endorsed and fully supported by various government agencies such as the Department of Education, National Youth Commission, and Film Development Council of the Philippines.
"Sunday Beauty Queen" is produced by Voyage Studios and TBA (Tuko Film Productions, Buchi Boy Entertainment, Artikulo Uno Productions), the same team behind the box-office and critical hit "Heneral Luna".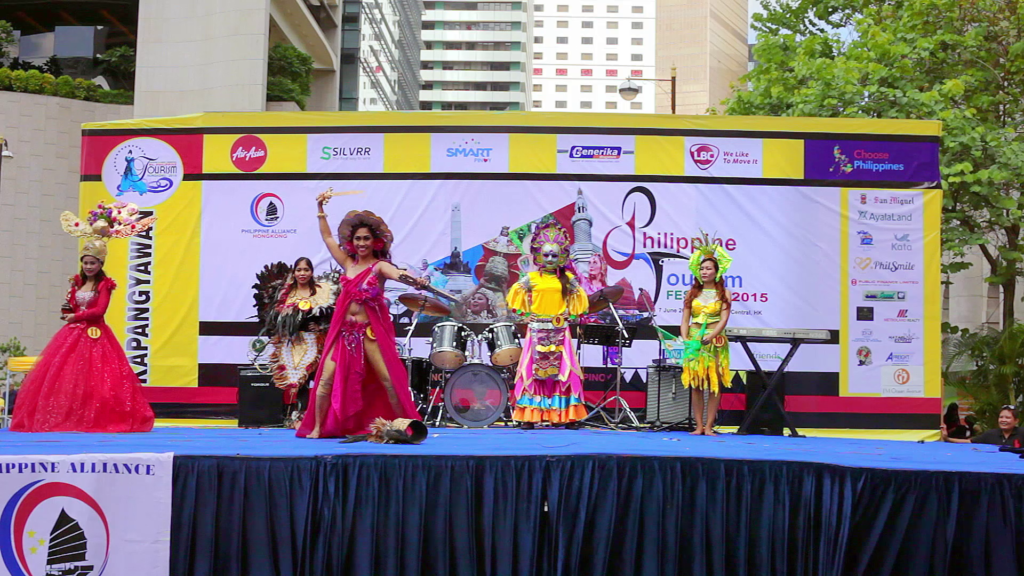 Cast:
Leo Selomenio
Mylyn Jacobo
Hazel Perdido
Cherry Bretana
Rudelyn Acosta
Crew:
Director: Baby Ruth Villarama
Cinematographer: Dexter Dela Peña
Editor: Chuck Gutierrez
Sound: Alex Tomboc
Music: Emerzon Texon
Producer: Chuck Gutierrez
Executive Producers: Fernando Ortigas, Eduardo Rocha, Vincent Nebrida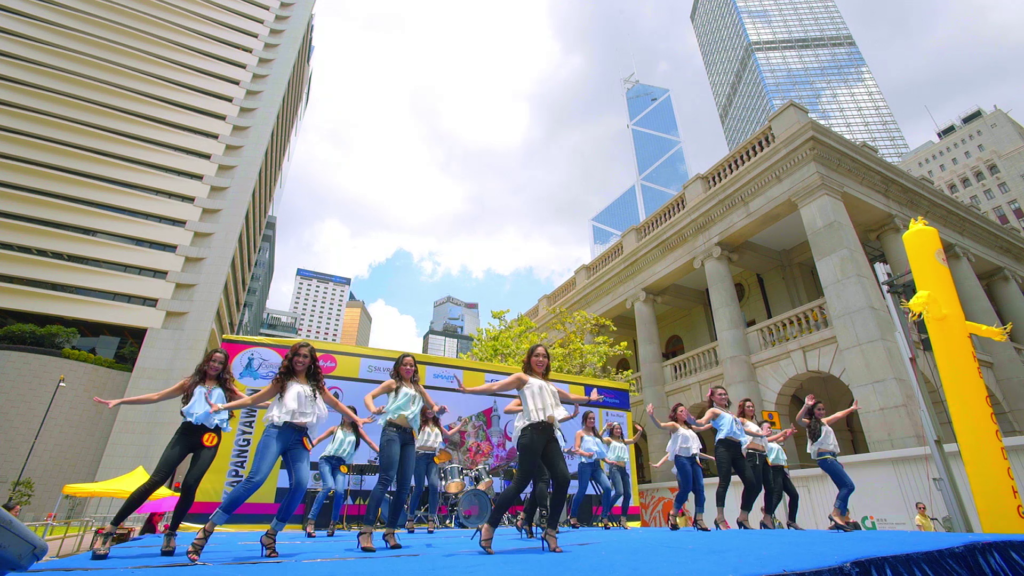 Some words about the film :
A film to watch and watch : « A universal story narrated in a beautiful attractive cinematographic language »….. She know how to make the documentary to change the narrative of personal and universal events …..
Mina Rad
This interview is made by Zoom by Mina Rad with Baby Ruth Villaraman in december 2020 :
Question : What is the origin of this film ? And how did you treat this universal story
Baby Ruth Villaraman, did you find your mother after making the film?
Question : The rhythm and the music in Sunday Beauty Queen?
The photos of unforgettable screening and debate :