Covid-19, Chấp nhận để chuyển hóa (From Now On…) de Duong Mong Thu, 49′, Vietnam
Samedi 8 janvier 2022 à 13h de Paris et 19h de Hanoï
Pour assister à la projection samedi 18 décembre à 19h sur zoom cliquez sur ce lien :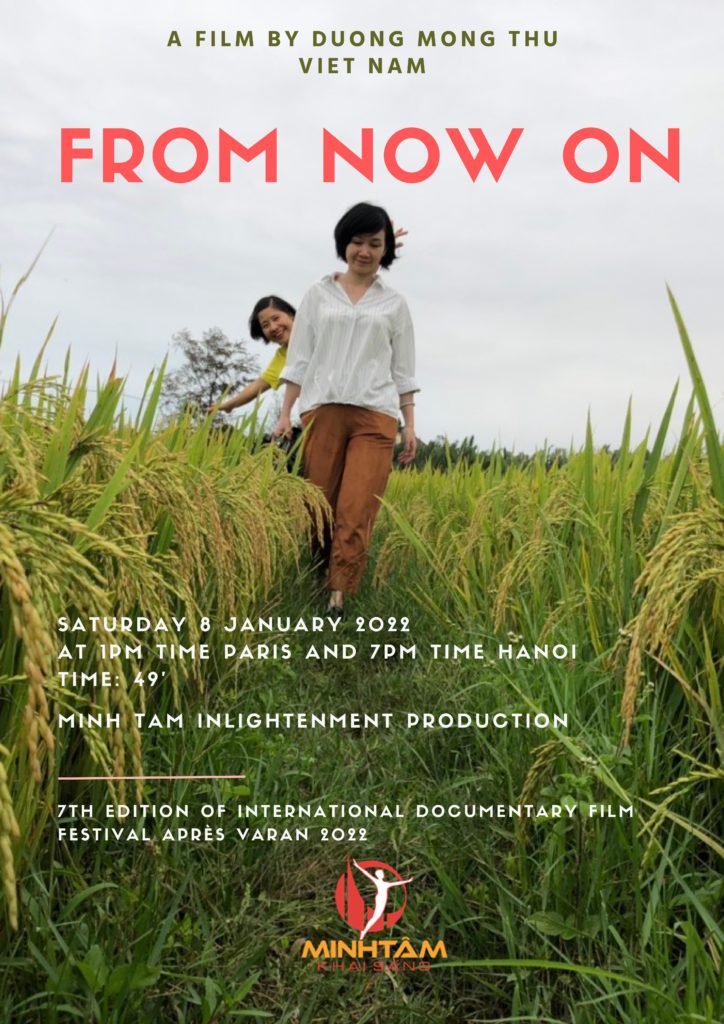 Trailer From now on :
Synopsis
Covid – 19 makes the world wobble and unbelivably slowdowned human day to day life. In Vietnam, the situation is under control, but all over the world, the pandemic has taken nummerous lives and brought too much damage to mankind. « From now on … » – a long documentary that captures a haunting historical period that humanity is going through, but from a positive perspective. There should be no pain that become meaningless.
« From now on … » is a diary of pictures, recording the experiences and feelings of my friends from many parts of Vietnam and different countries around the world. Characters shoot and tell their own stories. They are living witnesses in this unprecedented global tragedy called Covid -19. Each story is a slice of the big flow …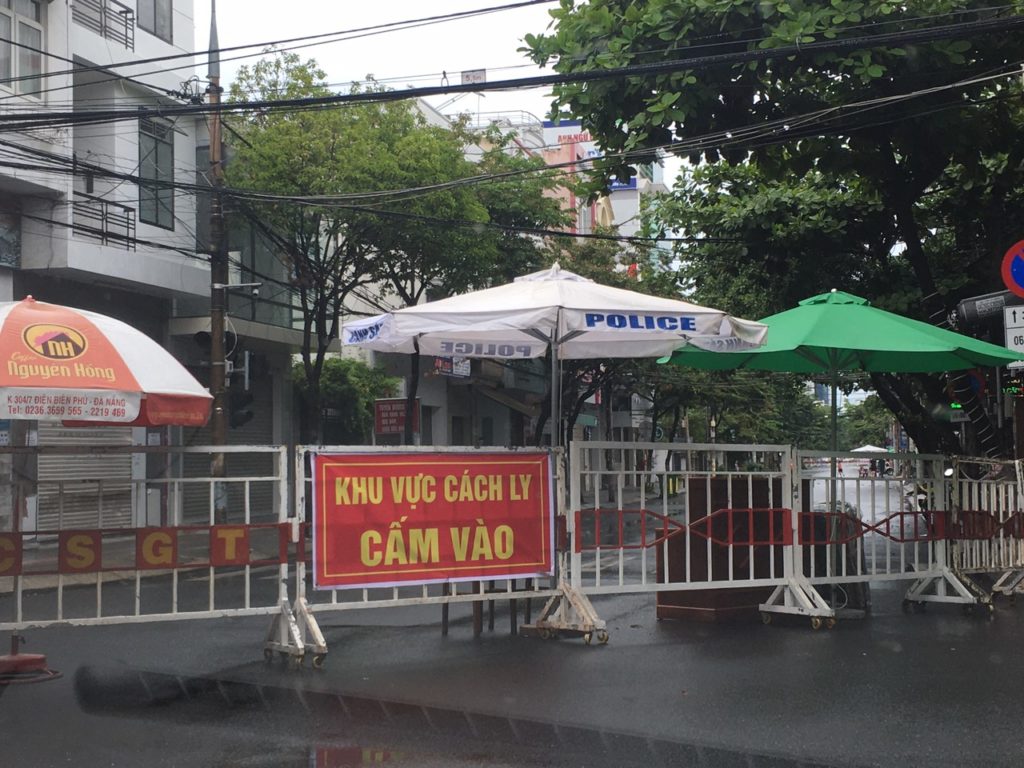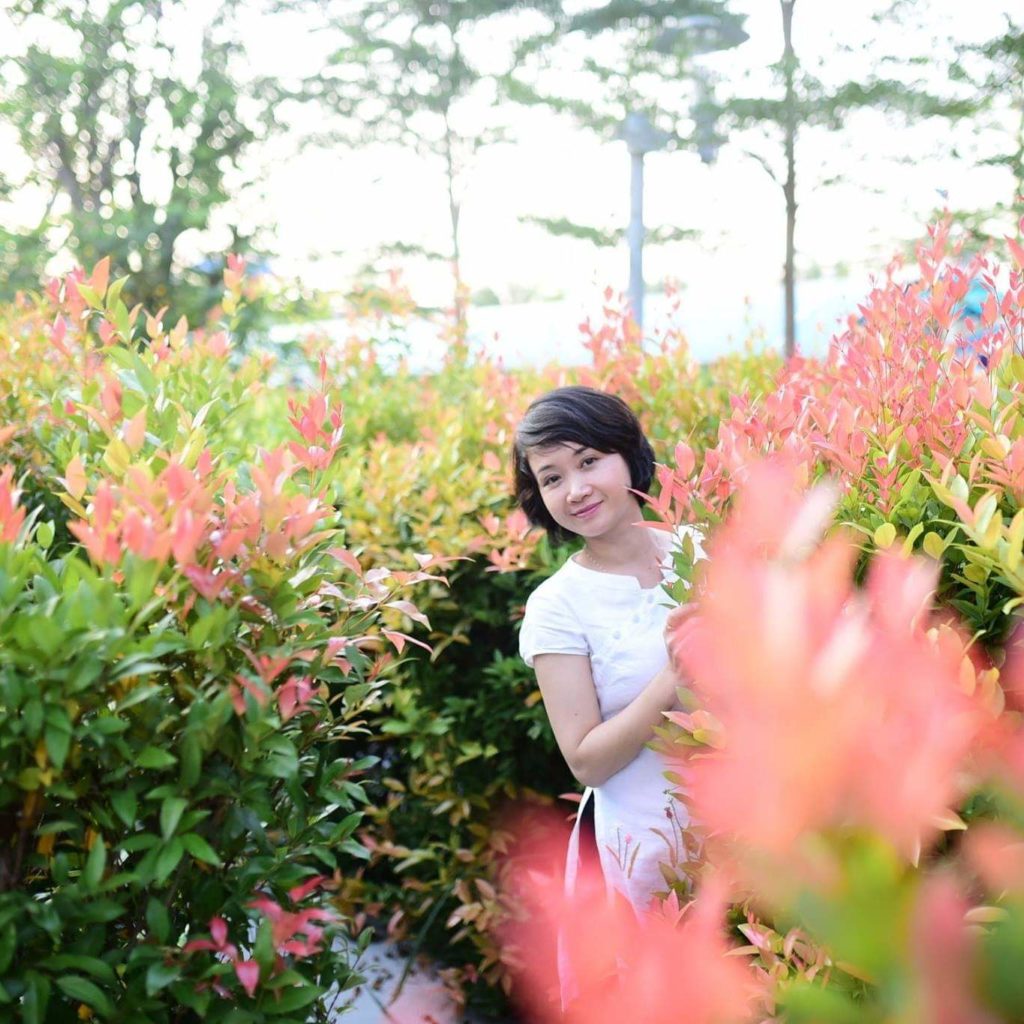 Bio
I work at Vietnam television in Danang city from 2000 to now, is reporter, editor, and director.
My film "Mrs Bua's Carpet" selected for screening and competition in the 31th International Festival Jean Rouch on November 2012 in Paris; selected for screening and competition in Documentary film Festival Southeast Asia; selected for screening and competition in Yamagata International Documentary Film Festival on October 2013 and won Ogawa Shinsuke Award- the highest award in the Asian documentary category; selected for screening in Black Movie Geneva International Independent Film Festival on January 2014 and selected for screening and competition in The 4th Salaya International documentary film festival on March 2014. Film « Mrs Bua's Carpet » is also bought copyright by a public library in France in 2013.
The film « The trip back to hometown with my parents » was chosen to be screened at the Europe-Vietnam Film Festival in 2017 and was chosen to be screened at 6th International Documentary Film Festival Aprés Varan in 2021
Film « Mrs Bua's Carpet » was buy copyrighted by University of Helsinki University of Finland for film teaching work for students  » in 2018.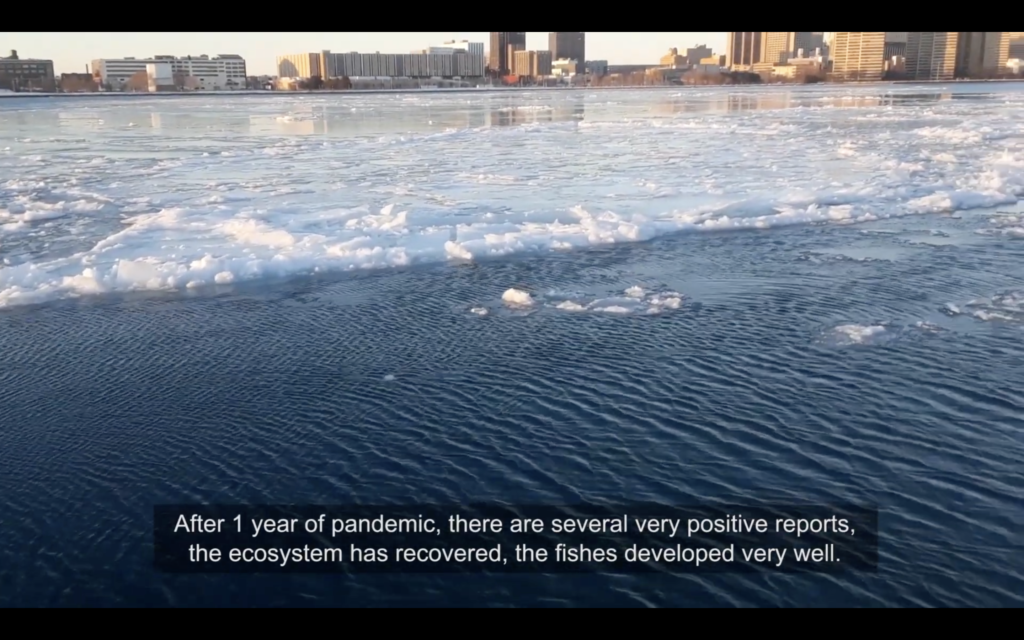 Un mot de Michelle Gales sur le film :
Ce film est un intéressant et touchant état des lieux dans plusieurs pays au temps du Covid. Vietnam est au centre et les autres pays sont vus à travers le regard d'un
vietnamien. Les allers-venues à travers l'internet semblent parfois une paresse de mise en scène bien que justifié par le role plus important d'internet pendant cette période. Le fil est très intéressant en étant un choix de réalisation différent du meme thème que le film belge "Une Place au Soleil". Il est aussi en résonance avec le film "Respire, souris, vis.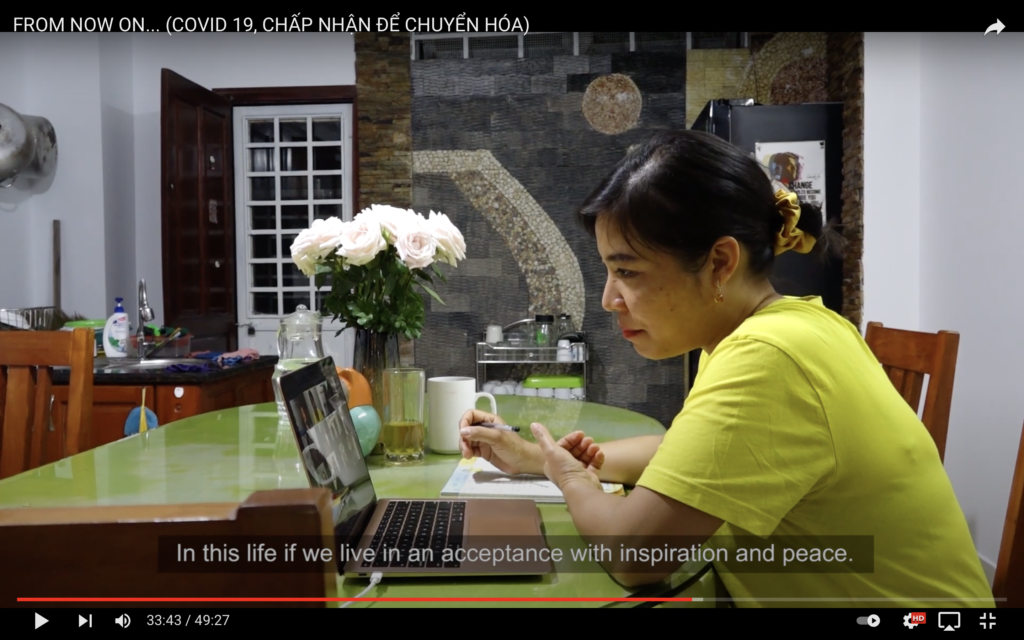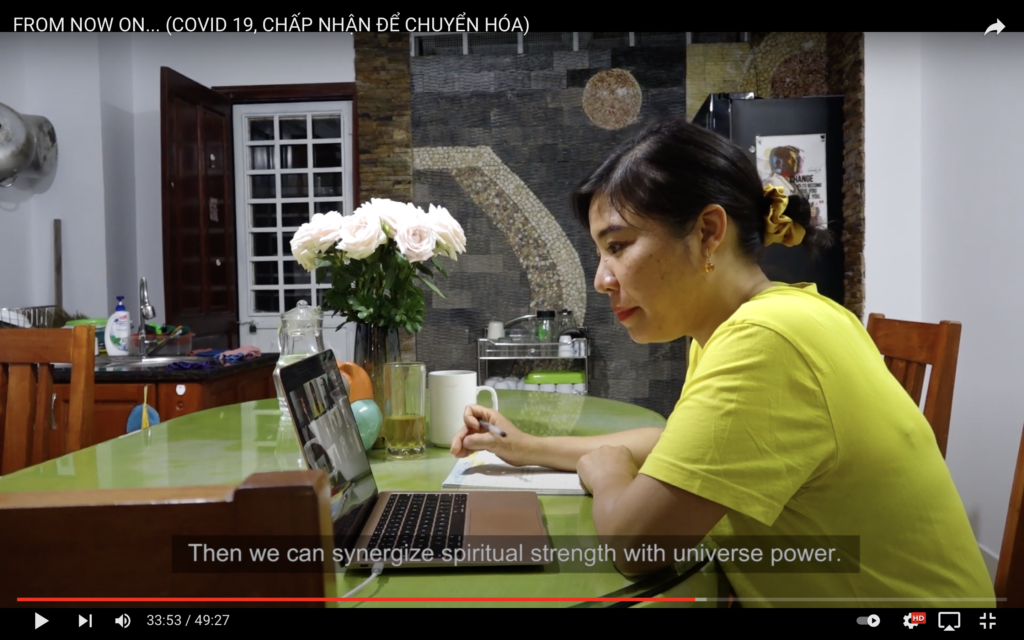 A world of Mina Rad about From Now On…) de Duong Mong Thu :
Covid-19, Chấp nhận để chuyển hóa (From Now On…) of Duong Mong Thu from Vietnam is a film about hope . It determines the courage of continuing filming , loving and respecting each other.
« You have to love your ennemis, the more you love your ennemies the more they will be neutralised «  says a 80 years old buddhist mother in the film. She continues : « You have to love the Covid virus and accept it. Then it will no more harm you ».
And also at the other moment you can hear : « United we stand, divided we fail « . This film is full of message.
« Geat America. No one would be hungry » and the film is showing how the world is hungry and the people are united to help each other.
« From now on .. »show us how to build our world after tomorrow. How to be united. How to listen and look at each other. How to respect one another.
« From now on .. »is a film that shows the lesson that we can get from Covid.
The world will never be like before Covid . This film shows us in its most poetic way « How to build our new way of looking at life ».
Duong Mong Thu is a talented filmmaker. In company with Minhtam, the psychologist in the film , they go around the world and keep these precious moments of the history of Covid in their Hearst and in the camera and they bring us hope for tomorrow.
A moment of talk with Duong Mong Thu, filmmaker and Minhtam the producer and their team :
« United we stand, divided we fail « . This film is full of message. Can you talk about the message that is at your film and they way you construct it ?
How did you decide to make this film? Can you tell us more about the way you made the film under the difficult circonstances?
You got a best price of documentary for this film in your country . can you tell us more about this price ?